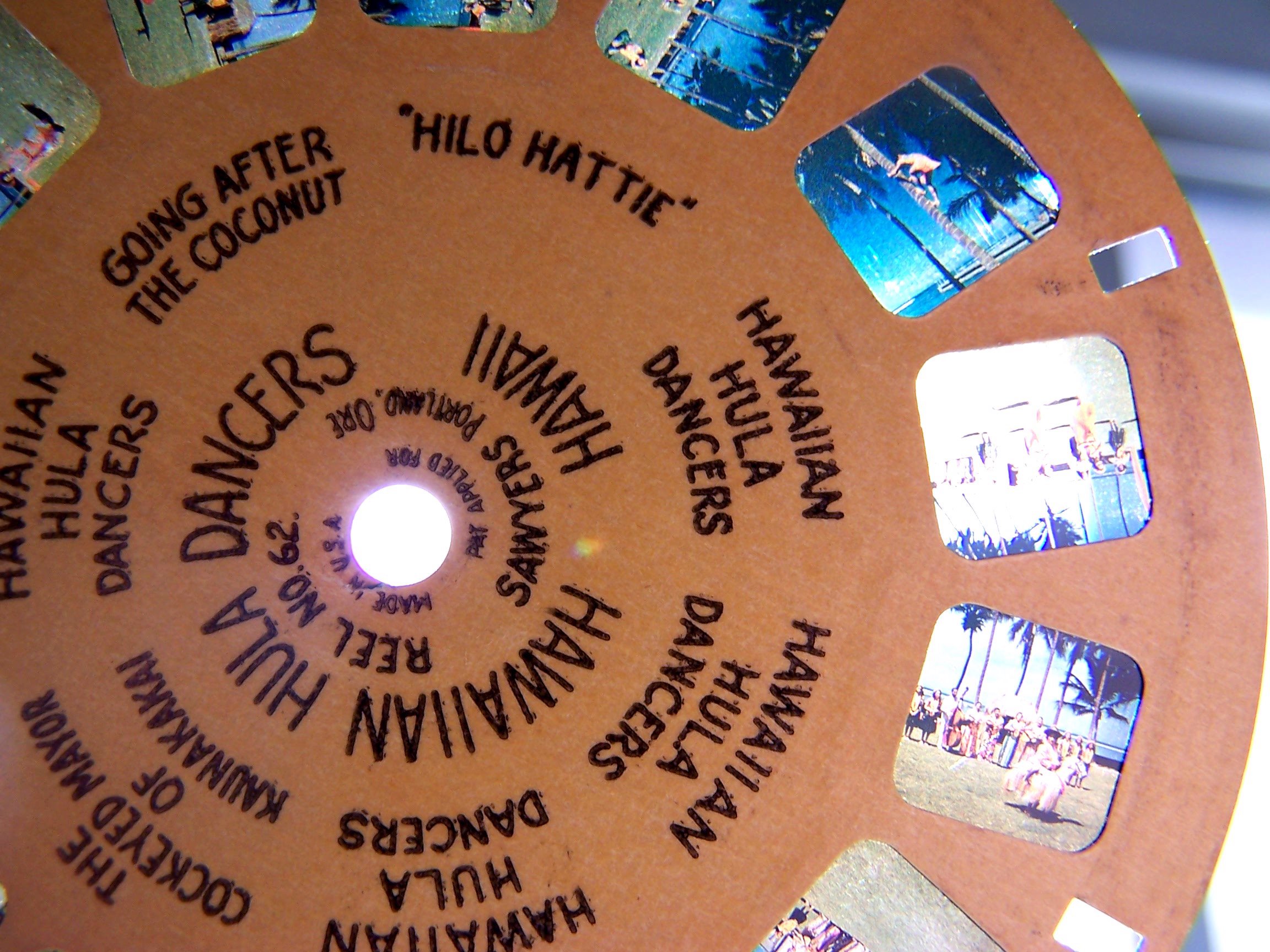 Our world only exists to us through our perceptions, curated by our brains. But our brains are merely computers and they cannot show us more than they have been evolved to show us. There are countless more colors than we can perceive, for instance, with our mere three-cone eyes. "Bats can hear shapes. Plants can eat light. Bees can dance maps." We are only human, really nothing more than a very fancy bundle of cells. We are, in some sense, prisoner to what our brains can decipher for us.
The View-Master knows how to work with our brains to trick us, to Master our vision, to make something simply two-dimensional into something magical. A simple device, really, it operates based on our binocular vision. Our eyes, being in two slightly different positions, give our bring two different sets of stimuli it must sort out into one image. This is how we perceive depth perception. A View-Master takes two 2D images and forces our brain to stitch them together into one 3D image.
What is the View-Master? Where did it come from? Where is it going? What can we learn about ourselves, our world, from it?

A chance meeting by two men in a cave in Oregon in 1938 led to the first 20th Century virtual reality trend, but it was merely a midway mark of the technology's long past.
Exactly 100 years before, a man named Charles Wheatstone, a British scientist, created a device to explain how stereoscopic binocular vision works in humans. His device was a tabletop one which used mirrors and relied on two drawings, nearly identical, but from slightly different perspectives. The drawings were, of course, two-dimensional, but when viewed through the device, they appeared in 3D.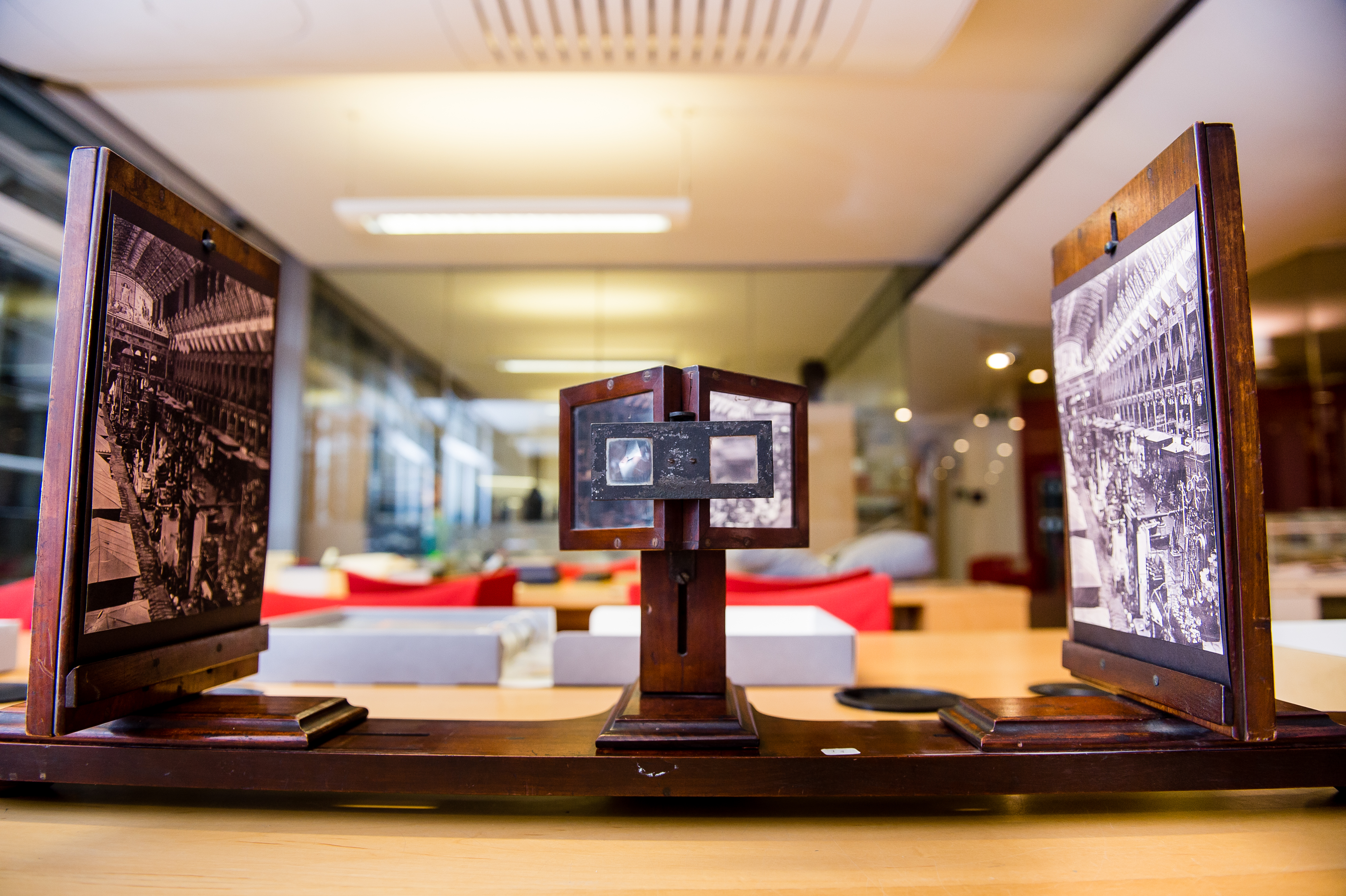 The first effect of looking at a good photograph through the stereoscope is a surprise such as no painting ever produced. The mind feels its way into the very depths of the picture. The scraggy branches of a tree in the foreground run out at us as if they would scratch our eyes out. Oliver Wendell Holmes, 1859
A handheld stereoscope was designed about a decade later by David Brewster and, fueled by the recent emergence of photography, the stereoscope became another major trend of the Victorian era. American doctor and author Oliver Wendell Holmes created his own version of it and chose not to patent it with the desire that more people would be able to appreciate this innovative new technology. It worked and thousands of devices were made.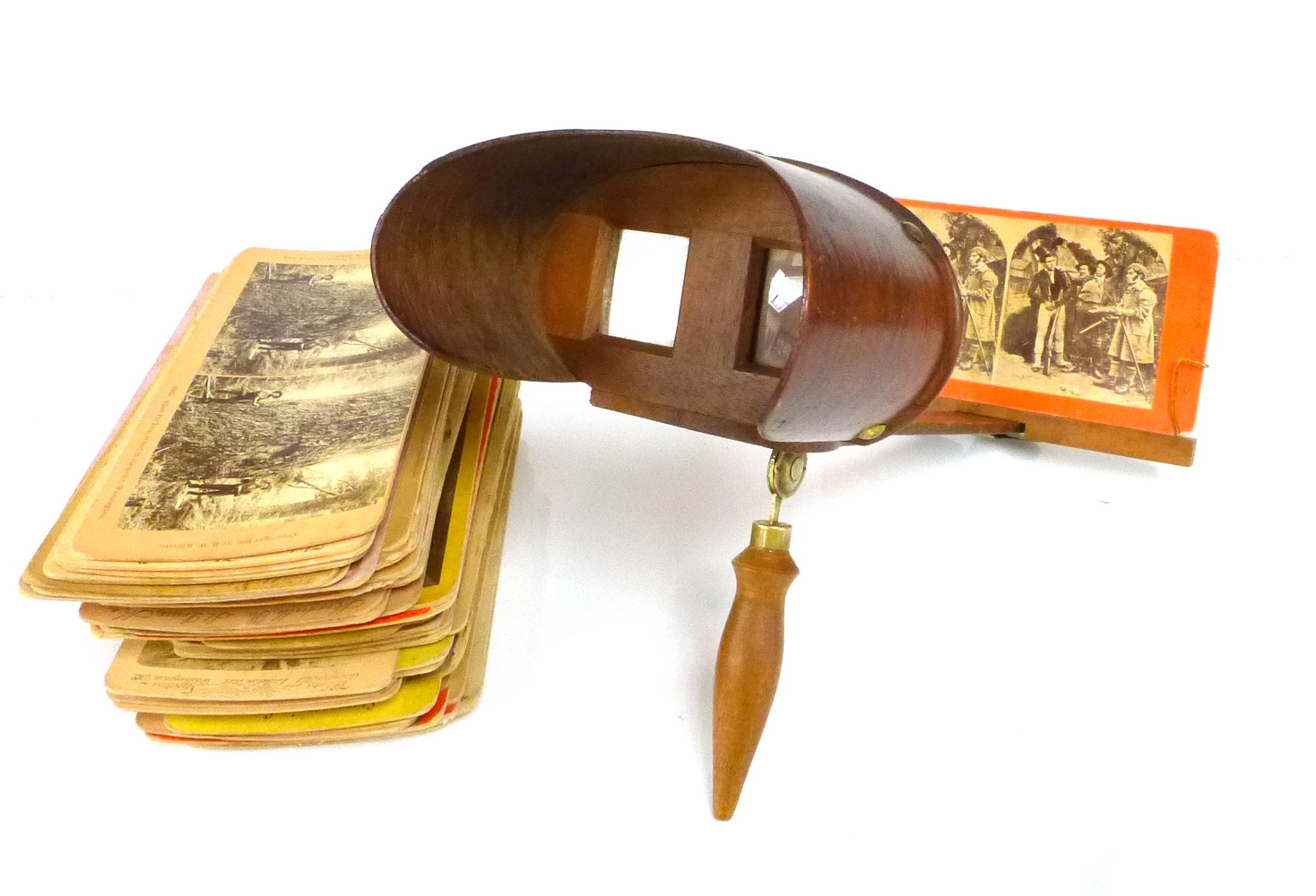 "The technology was picked up by astronomers for scientific reasons and by educators to help teach children, among other scholarly uses. This was about more than education. It was about forging a new style of cognition and behavior. The science of psychology was new, and proponents believed that children's mental apparatuses were trainable with rigorous practice. Studying 3-D scenes, the experts argued, would help sharpen children's attention. 'Educators would always describe kids as chaotic and unfocused,' says Meredith Bak, an assistant professor of childhood studies at Rutgers University. 'There was this idea that you had to train kids how to look,' by giving them an 'object lesson' to closely study. The stereograph seemed to fit the bill perfectly: By sealing off a student's vision, it removed the distractions of spitball-tossing classmates and sealed the child into quiet contemplation" (Thompson).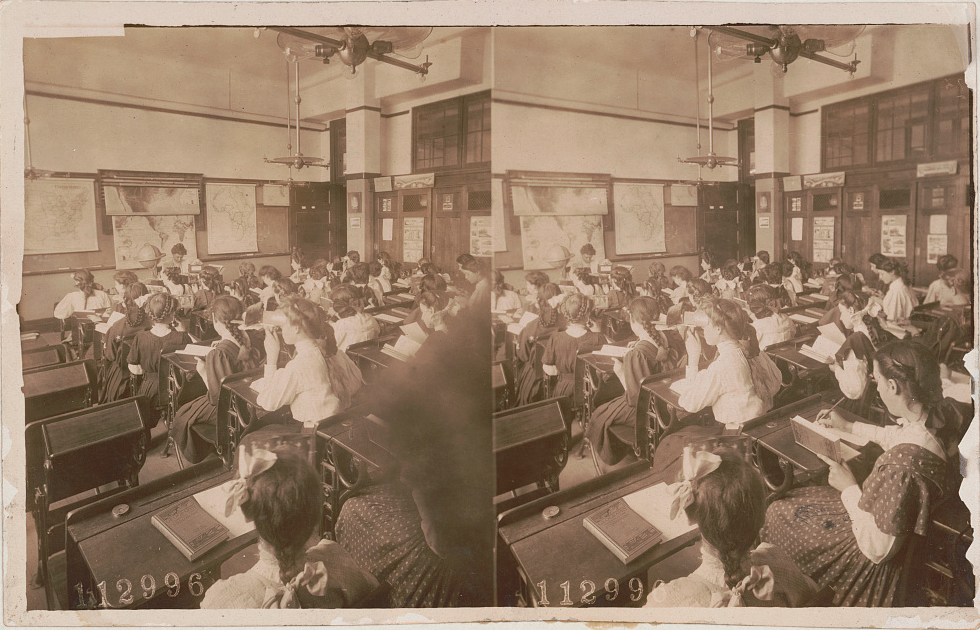 Eventually the craze faded and VR technology waited in the darkness of the human imagination for the next idea.
Which brings us back to the Oregon caves in 1938. And here is where the story gets weird.
The Nazi, the FBI, and the View-Master
William Gruber, a German-born man living in the US, had combined the idea of the stereoscope with the technology of photography and created a new type of viewer. He was out in the Oregon Caves photographing their strange formations with a special camera he'd created by fixing two Kodak Bantam Specials onto one tripod. Harold Graves, an employee of Sawyer's Postcard Company found Gruber's setup intriguing and, once he understood what Gruber was doing, he saw the potential for Sawyer's to work with Gruber on making the device marketable. It debuted at the World's Fair the following year as the View-Master.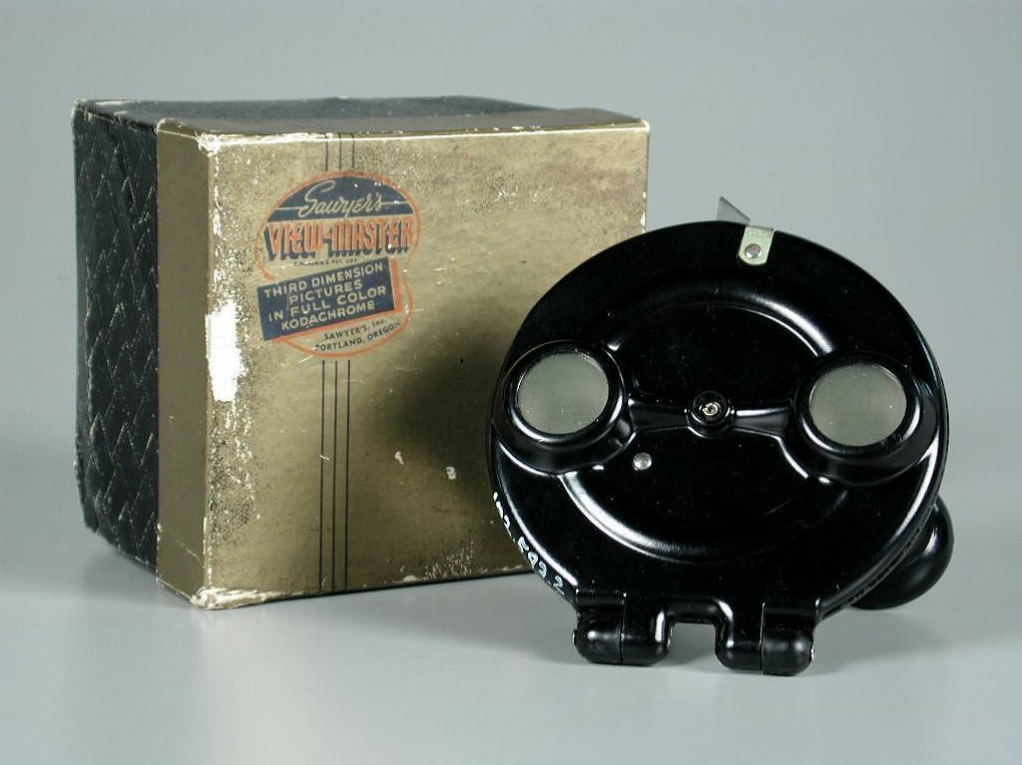 Things got tricky rather quickly. In the absence of an American company able to manufacture the lenses for the viewers, Gruber suggested a German company he knew of. Trade embargoes in the years leading up to US involvement in WWII ultimately made the deal with the German company fall through and they returned Gruber's money.
A German-born man receiving funds from Germany suggested potential spy activity and, while this wasn't the case with Gruber, he was a member of the Nazi Party since shortly after it's inception and he supported Hitler. It is said that after the war, once the world was able to see the extent of the Nazi atrocities, he recanted his former position, although, admittedly, the Nazi agenda to begin with is difficult to forgive so this leaves us to muddle through a complicated and messy history of a beloved toy. That can be okay. Most things in our world have complicated and messy histories.