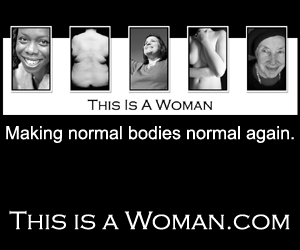 To those of you coming here from SOAM or TIAW – welcome!
I'm really excited about the possibilities that lie ahead for zebrabelly.com and TIAW's continuing online presence. If you want to continue following TIAW online you can click the link up there at the top of this blog (or right here) and you will find links to everything you need.
Right now this blog is quite bare since I decided it was time for a fresh start (I've actually been blogging personally for about 12 years) but I plan to bring over old posts as necessary from time to time. TIAW will, for the time being, at least, remain online, although no longer taking submissions. The TIAW Facebook page will slowly evolve into a Facebook page for this entire blog, not just the TIAW aspects of it.
I am hoping this place will become a lively, loving community for the same feminist issues TIAW always dealt with plus more. You can read more about me here to get an idea of what you might expect to see me write about in the future.
Now go to this post and let me know what you think about possible new names for the Weekly Awesome.